Can I make an investment change in my 529 account?
You can change your risk score, and thereby change your investment plan, at any time. However, federal law permits a maximum of two client-directed changes in investment plan per calendar year. You may also change your risk score whenever you change the account's beneficiary. Because the glide path automatically modifies your investment allocation per your plan, it does not count as a client-directed change.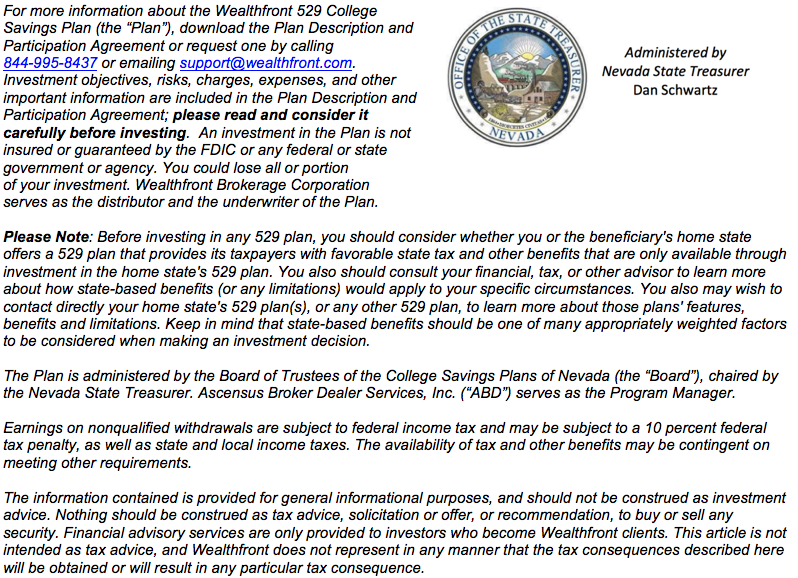 Nothing in this blog should be construed as tax advice, a solicitation or offer, or recommendation, to buy or sell any security. Financial advisory services are only provided to investors who become Wealthfront Inc. clients pursuant to a written agreement, which investors are urged to read carefully, that is available at www.wealthfront.com. All securities involve risk and may result in some loss. For more information please visit www.wealthfront.com or see our Full Disclosure. While the data Wealthfront uses from third parties is believed to be reliable, Wealthfront does not guarantee the accuracy of the information.