Which Wealthfront accounts can I transfer between?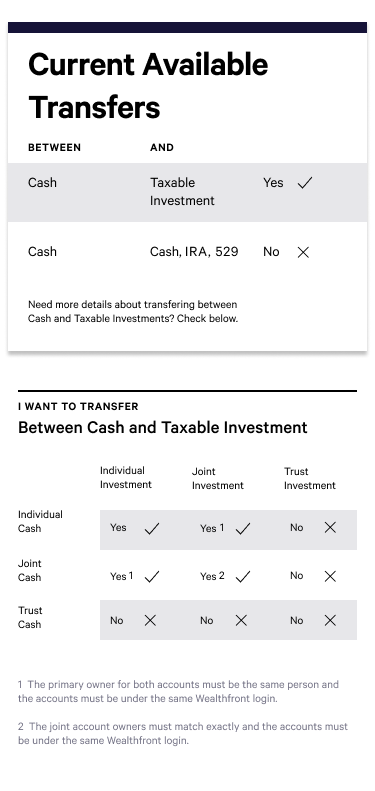 Cash Account is offered by Wealthfront Brokerage LLC ("Wealthfront Brokerage"), a member of FINRA/SIPC. Neither Wealthfront Brokerage nor its affiliates is a bank.
Investment management and advisory services are provided by Wealthfront Advisers LLC ("Wealthfront Advisers"), an SEC registered investment adviser, and financial planning tools are provided by Wealthfront Software LLC ("Wealthfront").
Nothing in this communication should be construed as tax advice, a solicitation or offer, or recommendation, to buy or sell any security.
Wealthfront Advisers and Wealthfront Brokerage are wholly owned subsidiaries of Wealthfront Corporation.
© 2020 Wealthfront Corporation. All rights reserved.