Can I transfer my outside account into Wealthfront?
Yes! If you are a client, simply click "Transfer / rollover" on your dashboard after you login: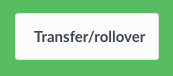 If you are not a client, simply click "Invest now" on our homepage and we will help you transfer your account to us.

We are able to transfer an outside account (including an IRA) in its entirety to Wealthfront using the industry-standard Automated Customer Account Transfer Service (ACATS). We'll also minimize any taxes during the transfer automatically.
For IRAs: we sell your transferred assets and invest you in the appropriate Wealthfront portfolio, since transferring IRAs is not a taxable event.
For taxable accounts: we will do the same but in a tax-minimized way.
In particular, for taxable accounts, we will:
Incorporate compatible transferred assets (e.g. Wealthfront portfolio ETFs or large-cap stocks) directly into your Wealthfront investment mix whenever possible
Sell assets with losses
Sell assets with long-term capital gains
Use short-term capital losses from daily tax-loss harvesting and Stock-level Tax-Loss Harvesting to offset short-term capital gains and accelerate your transition into the Wealthfront portfolio
Defer selling any other assets with short-term capital gains until they go long-term (owned for at least one year)
To ensure a smooth transfer, we encourage you to sell assets incompatible with Wealthfront such as bonds, stock options, penny stocks, and mutual funds before initiating the transfer. Transferring accounts with such assets may delay or impede your transfer process.
Wealthfront prepared this article for informational purposes and not as an offer, recommendation, or solicitation to buy or sell any security. Wealthfront and its affiliates may rely on information from various sources we believe to be reliable (including clients and other third parties), but cannot guarantee its accuracy or completeness. See our Full Disclosure for more important information.
Wealthfront and its affiliates do not provide tax advice and investors are encouraged to consult with their personal tax advisor. Financial advisory and planning services are only provided to investors who become clients by way of a written agreement. All investing involves risk, including the possible loss of money you invest. Past performance does not guarantee future performance.