What expenses are considered qualified higher education expenses?
Qualified higher education expenses include tuition, mandatory fees, books, supplies, and equipment required for enrollment or attendance, room and board during any academic period the beneficiary is enrolled at least half-time, and certain expenses for a "special needs" student. It also includes computers, software or internet access and related services, if used primarily by the beneficiary during any of the years the beneficiary is enrolled at eligible educational institutions. Please refer to IRS Publication 970 for more information on eligible expenses.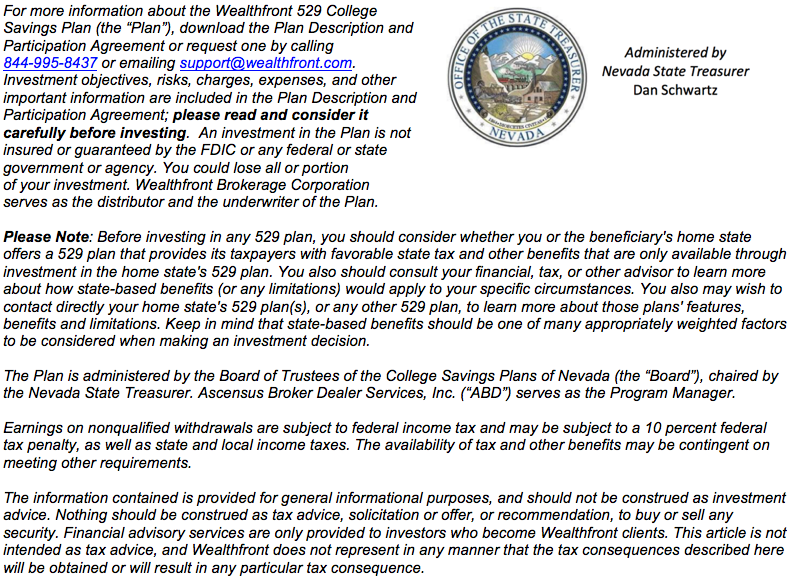 Nothing in this blog should be construed as tax advice, a solicitation or offer, or recommendation, to buy or sell any security. Financial advisory services are only provided to investors who become Wealthfront Inc. clients pursuant to a written agreement, which investors are urged to read carefully, that is available at www.wealthfront.com. All securities involve risk and may result in some loss. For more information please visit www.wealthfront.com or see our Full Disclosure. While the data Wealthfront uses from third parties is believed to be reliable, Wealthfront does not guarantee the accuracy of the information.